Features of Portable Quick Lift:
1. The firm steel plate platform has a non-slip surface.
2. The durable steel pipe guardrail is durable. The end telescopic track extends to accommodate larger cargo.
3. Pivot for lubrication and maintenance.
4, built-in lanyard fixed point.
5. An ergonomic joystick controller that can be operated from the platform or the ground.
6. Low noise allows the operator to operate in a quiet working environment.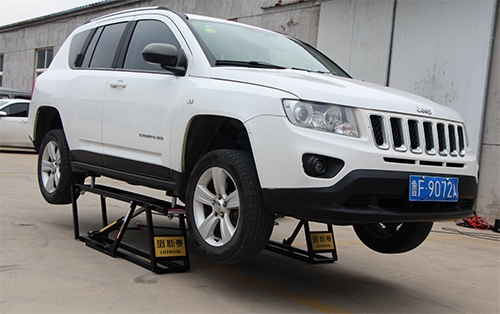 Portable Quick Lift is a self-propelled aerial work platform with automatic walking function, which can travel quickly and slowly under different working conditions, and can continuously complete up, down, forward, backward and turn in the air with one person operation. Wait for all the action.
About Portable Quick Lift, the automatic self-propelled lifting platform belongs to the first generation of hydraulic lifting platform. The hydraulic lifting platform can walk in the workshop, turn left and right, up and down, etc. by relying on its own power! What are the advantages of the hydraulic self-lifting platform? How to choose the hydraulic lifting platform? The function of the sequence protection function is introduced. 1 The safety alarm is installed on the machine. The horizontal alarm is installed on the machine. When the whole vehicle is tilted more than 3 degrees, the machine automatically enters the protection. The system only allows the machine to have a falling action, and it can be used normally until it is in a safe state. This type of aerial work platform is equipped with a safety plate device in the lower part of the bottom car. As long as the platform is raised, the safety plates on both sides are opened and working, so that the distance from the ground is reduced. 2 The stepless variable speed motor only needs one person to operate. All movements are controlled on the workbench with the operating handle and the motor is continuously variable. Effectively extend the life of the battery and motor, the motor only consumes energy during operation. 3 large angle steering system design of large angle steering system.